Software Architecture Conference
Learn the latest trends in software architecture from the experts and build your network.
August 25, 2023 at 8:30 AM EST
Join the live conversation with speakers and other attendees of conference.
Learn The Newest Strategy Of The Software Architecture
Discover the latest strategies shaping software architecture. Join us as we explore innovative approaches for designing robust and resilient architectures in today's dynamic digital landscape. Revolutionize your software development journey with the newest trends and techniques.
Allen ONeill
CEO @ SocialVoice.ai | MVP + Regional Director at Microsoft
Monica Rathbun
Consultant @dcacco & MS Data Platform MVP
John Iwasz
Principal Software Developer
Ruchi Agarwal
Senior Software Engineer at Netflix
Peter De Tender
Business Program Manager - Azure Technical Trainer at Microsoft
Varun Rao
Founder - Viral Software Solutions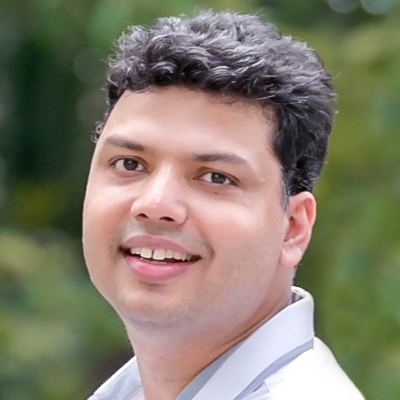 Aroh Shukla
Senior Cloud Solution Architect at Microsoft
Smita Nachan
Microsoft MVP & MCT, Author, Speaker, Organizer, M365 Consultant
Vikranth Etikyala
Senior Staff Software Engineer at SoFi
Nanddeep Nachan
Microsoft MVP & Consultant - M365, SharePoint, MS Azure, Power Platform
Amira Bedhiafi
Full Stack Business Intelligence Consultant & C# Corner MVP
Damodaran S
Member Of Technical Staff II at eBay
Magnus Mårtensson
CEO | Azure MVP | Microsoft Regional Director
Mahesh Chand
Founder C# Corner & Mindcracker
Stephen SIMON
RD for C# Corner (India & Asia Pacific)
All timings below are in Eastern Time (US)
Mahesh Chand
Magnus Mårtensson
How to get ahead of the curve and future-proof your business with Power Platform and Azure OpenAI
Aroh Shukla
Event driven architecture to process the M365 resource activities
Nanddeep Nachan
Smita Nachan
Power BI: Building Fort Knox for Your Data and Making Privacy Regulations Less Boring!
Amira Bedhiafi
When to Choose Serverless Versus Fixed Size Resources
Monica Rathbun
Allen O'Neill
John Iwasz
Peter De Tender
Varun Rao
Damodaran S
Ruchi Agarwal
Vikranth Etikyala
Stephen SIMON
Witness The Finest
Software Architecture Conference
C# Corner, headquartered in Philadelphia, PA, is an online global community of 3 million software developers. C# Corner serves 5+ million visitors with 9 million page views each month. We publish the latest news and articles on cutting-edge software development topics. Developers share their knowledge and connect via content, forums, and chapters. Thousands of members benefit from our monthly events, webinars, and conferences. We also provide tools for career growth such as career advice, resume writing, training, certifications, books and whitepapers, and videos.